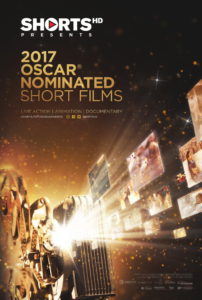 Read more about this program by clicking here.
Animated Program
Showing in the CCC's Micro-Theater
4pm Friday, February 25th
(Unrated, but probably okay for ages 8 and older except for the final film*. Multiple Languages, 87 Minutes)
Doors open around 3:15 PM or so.
This event already happened.
*Important note: PEAR CIDER AND CIGARETTES, one of the five nominees, will be the last film in the program. An inventively animated first-person narration about a troubled friendship, there's violence, language, sex, and drug use in it, and it's not appropriate for children. We'll have a warning card come up prior to this short, so that parents and caregivers can usher children out of the theater if they'd like.