As you may or may not know, the Buffalo Theater has reopened under new ownership. The new owners are interested in showing some of the sorts of films Bennett Street Films likes. Since our mission and purpose includes showing movies "that otherwise wouldn't play in North East Wyoming", we decided we can maybe help get the word out on the more independent or "smaller" films they book for during their regular hours.
We think we'll be able to do some other events as well. Stay tuned. More Movies Please!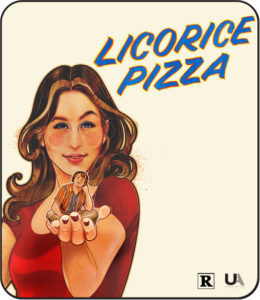 This coming weekend is a perfect example: Licorice Pizza
You can find information and movie times for it on the Theater's Website.
Maybe we'll see you there?