Date/Time
Date(s) - Friday, February 16 - Saturday, February 17
1:00 pm - 9:00 pm
Click to Buy Tickets
Location
Cowboy Carousel Center

February Program
February 16 & 17, 2018
1pm and 4pm and 7pm

Tickets available at the Door.
Animation – PG. Most of the shorts would be G rated, but the very end of GARDEN PARTY has some disturbing imagery of a human corpse that could be upsetting to younger viewers. Kids eight and over should be fine.
Live Action – R (violence and some language)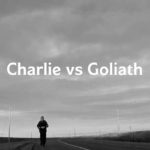 Charlie v. Goliath – Unrated
Bookings - February 2018 Programming - Friday, February 16 - Saturday, February 17
Bookings are closed for this event.